Message from the Director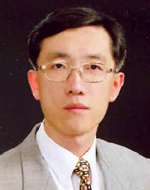 Welcome to the International Intellectual Property Law Research Center.
The International Intellectual Property Law Research Center is established to strengthen research capacity of the Patent Court of Korea specializing in Intellectual property. It aims to carry out the court's international affairs and lead academic exchanges in Korea and overseas efficiently and effectively.
IP litigations are becoming more and more sophisticated and globalized in recent years, frequently causing the same patent disputes to take place in several countries at the same time. The International Intellectual Property Law Research Center seeks to stay vigilant of such international IP disputes and support the Patent Court of Korea to become an IP Hub Court, as a center of IP dispute settlement in the era of the Fourth Industrial Revolution.
Last year, the Research Center published "Korean-English/English-Korean Intellectual Property Law Dictionary" and "Comparative Research on Damages Calculation in Patent Infringement Litigation." We also supported successful hosting of a pilot trial in English and the International IP Court Conference. The recent Symposium celebrating the opening of the Research Center provided a platform to explore the new direction of IP law in this time of technological innovation and fair competition which attracted a lot of attention and support.
We will strive to provide a blueprint for the specialized IP Court second to none through ongoing research and domestic and international academic exchanges and contribute to the improvement of Koreas' legal system in the field of IP law.
I ask for your kindest support and encouragement for the Research Center.
Thank you.
Chief Director of International Intellectual Property Law Research Center
Kyeong-ran CHO